QC Docs
Enterprise Policy and Procedure management made simple
Policy & Procedure Search
Secure Document Storage
Automated Workflow Management
Role Based Access Controls
Read Receipt Management
Policy & Procedure  Assembly
Policy Regulation Mapping
Knowledge Transfer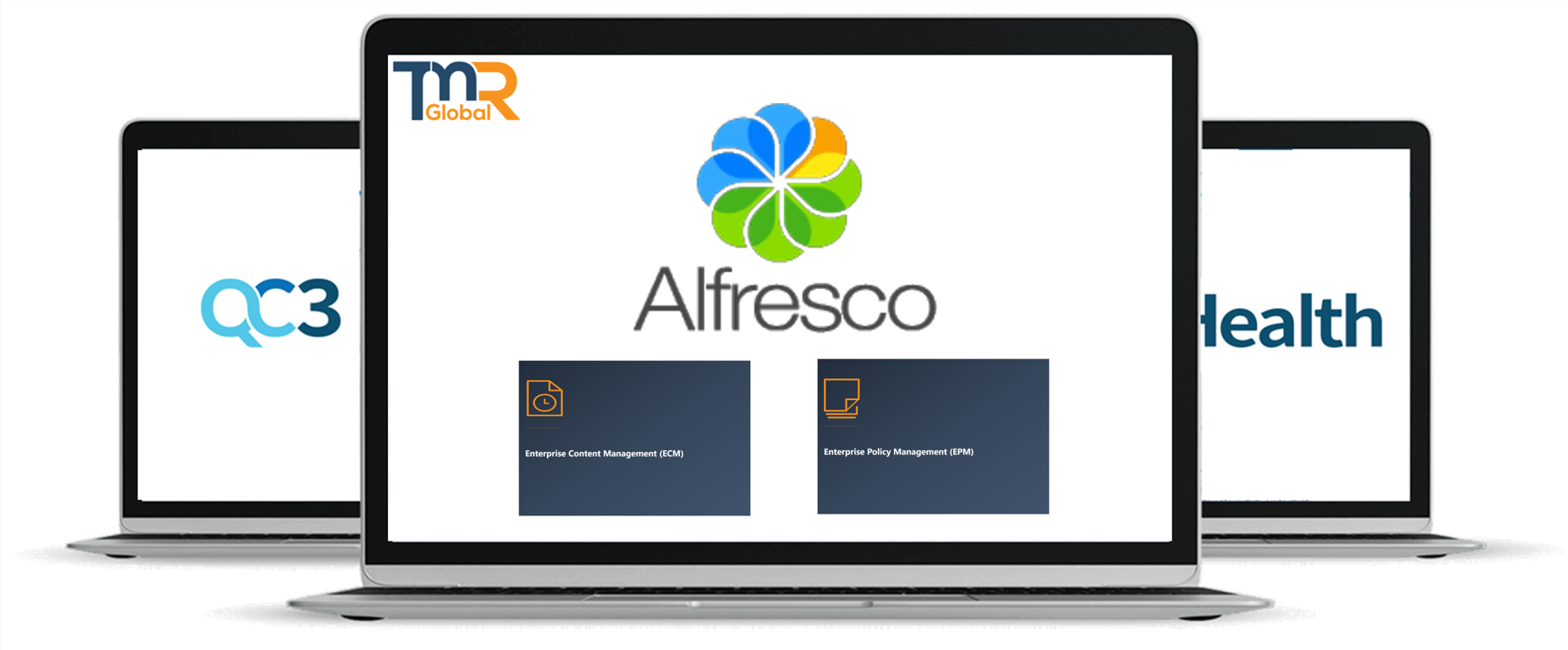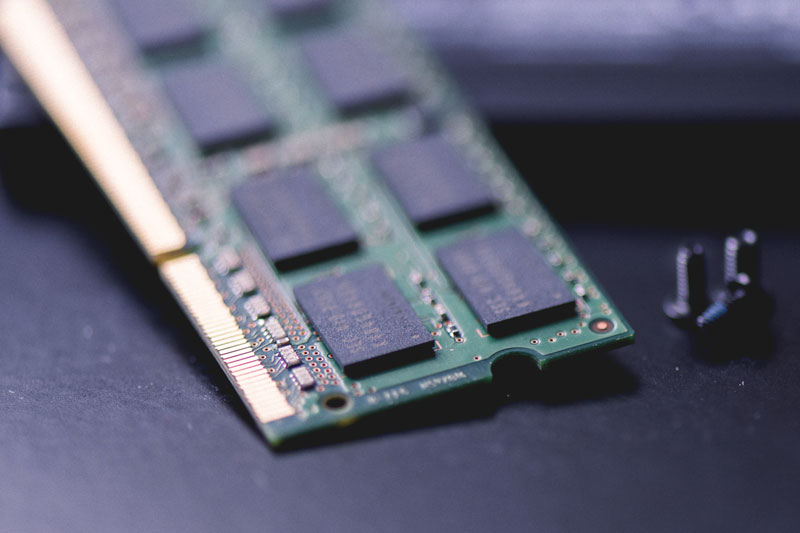 TMR Global has partnered with Alfresco to deliver a flexible enterprise content management system that helps your business grow through content service. Alfresco is easily integrated and helps you manage your Policy, Procedure and supporting enterprise content.
Alfresco is deployed and used by world leading institutions as the document and content management solution of choice, for further information read some of the customer stories below;
Powerful Search and Discovery
Alfresco makes it easy to quickly locate the exact version of policy, procedure or asset document effective at any time of the document lifecycle..
Alfresco's powerful search features, including instant search suggestions and the ability to apply filters to speed the retrieval of relevant content
Smart folders facilitate content discovery by grouping files based on what they are rather than where they're stored
Mobile, desktop and web access plus integration with common productivity applications mean people can work from anywhere using familiar devices and interfaces
Integrate Content into Processes
Automate and add value of your policy, procedures and assets with a powerful combination of document management and workflow capability. Alfresco enables organisations Integrate Content into Processes and enhance and accelerate the flow of digital business. Information flows to the right person, at the right time, in the applications and devices people use to get their jobs done.
Read receipts are activly monitored and centrally managed as a perminent receipt of review and acceptance of policy, procedure and asset updates as executed by Alfresco workflow.
Rich supporting metadata models, or properties, can be used to move documents automatically through a business process and records management lifecycles.
Built-in workflows simplify document review and approval, while custom process definitions can streamline any content-intensive activity
Folder rules trigger automated actions for repetitive tasks, freeing people to focus on more important activitiy.
Secure Business-Critical Content
Embedded enterprise Role Based Access & security Controls (RBAC), along with integrated records management capabilities, protect valuable business content at every stage of its life.
Multiple layers of access permissions—for file libraries, folders and files—control who can view, update and delete your documents
Alfresco offers best in class Document versioning, including full roll-back functionality, simplifies document tracking and protects file integrity
Leveraging Alfrtesco's automated records management strengthens policy and procedure compliance with centrally managed information knowledge transfer and governance entire document lifecycles.
TESTIMONIALS
Why Alfresco ?

NASA Langley Research Center
"We have users coming into the system from all over including researchers, Lockheed Martin engineers, and researchers wanting to build teams," said Cordner. "When they come back to the system, all of their documents and research is there waiting for them." Another big benefit to using Alfresco is the platform's open source flexibility and licensing model, which relieves administrators of the burden of having to manage individual users. This saves time and ensures that users can access collaborative content whenever they need it. "We don't have to manage each user, which is great," said Cordner. "And as our activity rate increases, we can easily leverage more users and upgrade our support package." In the future, the organization hopes to integrate the Alfresco platform with mobile technologies to provide better remote capabilities and access on mobile devices such as iPads, iPhones and Android tablets. NASA's current single sign-on environment and authentication process prevents users from leveraging Alfresco's mobile features. "Our engineers and researchers come to Alfresco because of the team aspect and the ease of collaboration," said Cordner. "They keep their personal files on their desktop and the team documents in Alfresco, which keeps things simple and allows everyone to be more productive."
Mercy Health Systems
Implemented employee portal based on Alfresco and Drupal integration
Built custom workflows for document approvals
Initiated workflows and developed custom APIs from Drupal to Alfresco
Leveraged faceted search capabilities
Synchronized over 50,000 documents into Alfresco
With Alfresco and Drupal, Mercy now has one unified location where all 38,000 co-workers can access information across Mercy's various geographic locations and data stores. Mercy worked closely with Appnovation during the delivery process to ensure the new portal met all of the organization's document management and workflow needs. Appnovation developers provided one-on-one training to Mercy developers and extended exceptional support regarding code logic and implementation.
The Leeds Teaching Hospitals NHS Trust
Today, the Trust has made scanning all of its documents – medical records, pathology documents, leaflets, drug orders and more – into Alfresco a priority, and are also working to upload documents directly into Alfresco. Later this year, the Trust plans to begin uploading all of its 10 TB of data and scanning its extensive warehouse full of paper records into Alfresco, making the platform its primary patient record repository. Ultimately, of the hospital's 17,000 clinical and operational staff, some 10,000 will interact with the Alfresco platform. "It's very exciting to have a product like this. Alfresco could be the digital solution to a lot of our paper-driven processes. We're taking now with different departments about their processes to see if they can also be digitized," said Child. "We want one platform to help solve all of our business problems.."
Royal Australasian College of Physicians
Consolidated data that can be accessed easily and conveniently Well received by users, even those previously technology averse
Ease of use and ease of management
Ongoing support — expertise and assistance to fix any problems that might arise
Opportunity to further evolve — build a solid document management strategy that will see
Through Alfresco, each and every one of the RACPs members and trainees has an opportunity to access an extremely valuable bank of knowledge, expertise and insights. Gaining the support of less technology savvy members was made easier by Alfresco's ease of use. Once introduced to the technology, and with little training, RACP members were easily able to learn how to use the solution, and the software is now servicing more requests than ever. "Our goal was always to encourage greater collaboration based on sharing the combined knowledge, expertise and insights of our members. Now that we've been able to capture that, our focus is very much about efficiently managing it so that College resources — our most valuable assets — can be leveraged by members to their full potential," said Debra Adams, IT Transition Manager, Finance & Support Services for The Royal Australasian College of Physicians. The RACP recognises that its all well and good retaining information and documents and filing them away, but their true value lies in the ability to access, share and utilise that collateral effectively and efficiently. As such, the next challenge for the College is to work with Seed to implement a solid document management strategy that will enable users to work even 'smarter'. Eventually this will also incorporate iPhone and iPad applications currently in development. "Overall, Alfresco Enterprise has been well received by management and members of the RACP because it better enables access to professional development resources, which is in the end what the College is all about. Key internal stakeholders, including the CEO and leadership team, and our body of members have all been very impressed by its features and capabilities," said Adams.
NHS Institute for Innovation and Improvement
The new Alfresco system is enabling the NHS Institute to conduct its work more efficiently. Having a more ordered and robust repository allows quick and easy search and access to content. The process of assimilating and sorting the content is still on-going. The organisation now has a structured repository, which is constantly growing, ready for managing future content or for transfer to a successor organisation.
Enhancing categorisation and organisation of files, including classification of keywords, has greatly reduced the amount of time it takes to find materials.
The NHS Institute plans to use Alfresco to create meta-tagged and linked content going forward, to help build up a library of expertise. The NHS Institute also plans to introduce a standardised business process for the direct creation of DocBook content as part of a publication workflow, to allow the content to be offered to external users through a web interface.
Maintaining content in DocBook makes content easy to retrieve and re-use, resulting in dramatic efficiency and time-to-market improvements," said Nick Gaunt, Chief Information and Knowledge Officer. "We expect further efficiency gains from the improved publication process that will allow authors to take more responsibility for the publishing, auditing and repurposing of documents," he added. The NHS Institute and Monetical Ltd. hope the rest of the Alfresco community will benefit from these developments, and they intend to release all of the Alfresco customisations and coding used to support the Agile development as Open Source.
Swinburne University
Australia's Swinburne University of Technology is a world-ranked university recognized for its innovation, industry engagement and social inclusion. The university has over 52,000 students enrolled in its combined higher education and vocational tracks. Today, the University's travel request process is the highest volume process in the system, with more than 350 users relying on Activiti for submitting and approving as many as 4,000 travel requests each year. Before Activiti, a travel request could take up to a week to be approved. Now, with the automated system, most travel is finalized, approved and booked within a day. "It's a significant timesaver from that perspective and gives us visibility into where our people are travelling, which we didn't have when things were processed on paper forms," said Savage. Other processes already implemented in Activiti include accounts receivable invoicing, expense reimbursement and credit card applications totaling almost 6,000 transactions each year. Moving forward, the University hopes to soon implement additional financial forms and processes into Activiti, making it easier to upload invoices and make payments. It also hopes to increase the system's form-level reporting functionality to better track and manage tasks in the system."Once we were in the development process, the response from Alfresco and Sixtree has been very positive. Lots of things are being developed in an agile kind of environment," said Savage. "Feedback from managers has also been very positive. We want to capitalize on that and roll out additional forms and processes quickly." Other items on the horizon include adopting an enterprise content management system across the University and possibly expanding Activiti to students, as well as external vendors and service providers to automate and enable external collaboration. 
New York Department of Sanitation (DSNY)
DSNY has been able to move millions of paper medical records to inexpensive long-term storage — freeing up floor space in Manhattan, which comes at a premium. Its Alfresco EMR system is an important contributor to DSNY's overall sustainability program (over the past few years, DSNY has reduced its footprint in Manhattan from 120 buildings to 80 buildings, significantly lowering operating costs). The new system makes staff far more efficient. It eliminates time spent filing paper documents as well as photocopying when staff members need to share files. Staff can pull up records immediately with the click of a mouse. A major benefit of the new system is the ability to mine the information in medical records to uncover trends. For example, DSNY can correlate the number and types of injuries with particular events or look at treatment outcomes. The wealth of analytics that the new system provides gives DSNY the insight it needs to continuously monitor and improve safety practices. Previously, DSNY had groups of people pulling information from paper documents to create management reports. Alfresco makes it quick and easy to generate all kinds of management reports, and staff can be leveraged for more valuable work. In addition, DSNY no longer needs to worry about losing its employees' medical records to unforeseen catastrophes. Alfresco ensures the long-term retention of DSNY's critical records.
National Gallery of Australia
Looking to the future, the Digital Asset Management system is now enabling the National Gallery of Australia to understand and tell the 'full story' of a Work of Art. For internal stakeholders, this means being able to create, find and collaborate around content to support Exhibition Design and Education programmes; and to integrate Artist content owned by the Research Library to create a deeper, richer context for the Works of Art. For visitors (physical and digital), this means being able to seamlessly transition from viewing the Work of Art, to watching a video talk presented by the artist on their smartphone, to dynamically requesting a digital print of the work to be created in the Gallery Shop that they can pick up as they leave the Gallery. Alex Lee, CEO of Lateral Minds says, "Once again, we show how we can deliver real value to the business, and most importantly, to the end user, using the Alfresco One ECM Platform. Our partnership with the NGA has only just begun by delivering the core foundation for their Digital Asset needs. We now look forward to raising the bar of innovation and user experience for the Gallery."